JoJo McIntosh NFL Draft Profile. Photo Credit: 247 Sports | Sports Al Dente Illustration
School: University of Washington
Class: Senior
Height: 6'1
Weight: 215 pounds
Jojo McIntosh NFL Draft Profile
Top 3 Player Traits
Hitter
McIntosh is a huge hitter, and he's not afraid to take on anyone. He shoots in like a bullet and lays people out frequently. He's excellent in pursuit and is a great finisher, who can break up passes and forces fumbles with his outstanding strength. I like to call him "The Carpenter" because he's so great at laying the wood.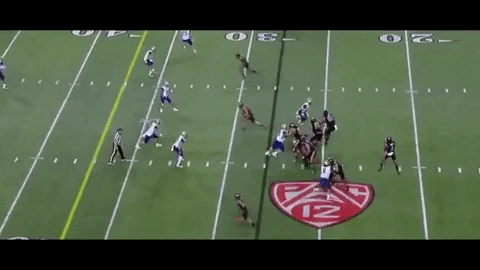 Ball Skills
Playing alongside two of the best safeties in college football during his time in college in Taylor Rapp and Budda Baker, they've shown him how to track the ball, and have given him plenty of opportunities because quarterbacks did not want to throw their way. This opened the door for McIntosh to make plays, and he was able to take advantage with 7 career passes defended and two interceptions.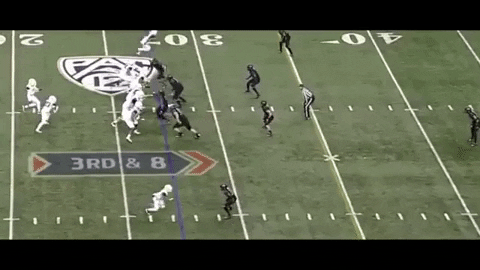 Closing Speed
I said earlier that McIntosh shoots to the ball like a bullet, and that's not an exaggeration. He's often the first player to the ball carrier, and even if he doesn't always finish the play, he usually slows down the ball-carrier just enough for reinforcements to come in and finish him off.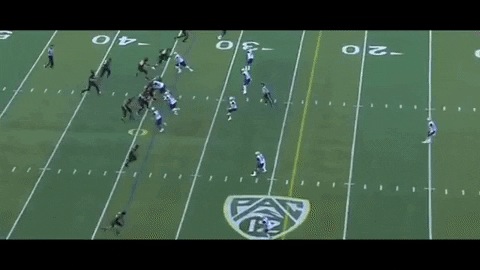 3 Player Traits In Need of Improvement
Wrap Up Tackling
McIntosh isn't the best when it actually comes to wrapping up an opponent and putting them on the ground. He's great at the violent tackle and driving into the ground, but he tends to throw a shoulder into an opponent instead of wrapping them up.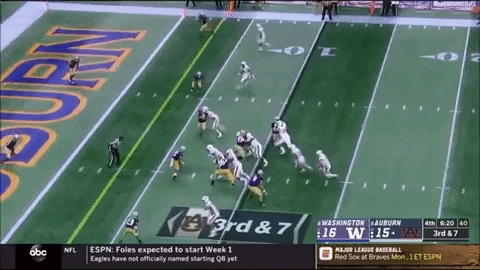 Man Coverage
McIntosh needs to improve in man coverage if he wants to prove he can play safety at the next level. He doesn't have the best range, and needs to play closer to the line of scrimmage in single high coverage, and isn't the best in man to man.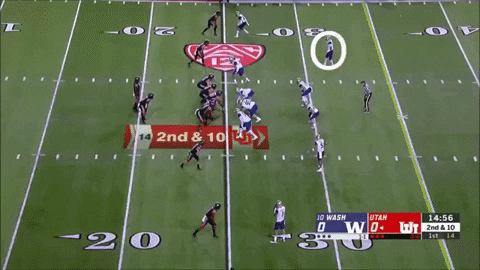 Positional Fit
McIntosh hits like a linebacker, and has just as much experience playing close to the line of scrimmage as he does in coverage, so the question begs, where would he fit at the NFL level? He's coming in and could be used in that new hybrid safety role that plays closer to the line of scrimmage, but he might need to bulk up a bit to do that.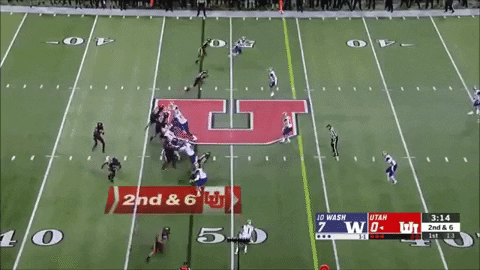 NFL Team Fits
Los Angeles Rams
The Rams are looking for someone to slide into the hybrid safety role, after losing Mark Barron to the Pittsburgh Steelers. McIntosh is an inexpensive option who will be available on Day Three of the NFL Draft, or even potentially as a UDFA, who would come in and compete right away.
Seattle Seahawks
After the retirement of Kam Chancellor, the Seahawks are looking to bring a little attitude back to their defense, and McIntosh is the perfect person to do that. He'd be asked to play pretty much the same role he did at Washington in the Seahawk defense and can emulate Chancellor perfectly.
NFL Player Comparison
Mark Barron
Playing closer to the line of scrimmage, both Barron and McIntosh have the strength needed to be a force in the run game and have the ability to track down running backs out of the backfield. He would also be incredibly effective in shallow zone coverage, bringing the range of a safety down towards the line.
Round Projection
Round 7/UDFA