SoFi Stadium Home Of The Chargers. Photo Credit: Gilbert Manzano | OC Register
With The 13th Pick, The Chargers Select…
When the Chargers head to the podium with their first-round pick, they could realistically go with several different positions. The most obvious pick would be left tackle but general manager Tom Telesco has said that he drafts players, not positions. Will he spend a premium to protect Justin Herbert's blindside?
If they are going best player available, who knows who they have highest on their Big Board. I will say that during Telesco's tenure, you could argue has been a substantial need. From D.J. Fluker to Herbert, the Chargers under Telesco have addressed a need to start the draft. I don't think this year will be any different. 
For this article, I will assume the Chargers will stay put in the first round. I'm also factoring in that some of the teams selecting ahead of Los Angeles are unpredictable given their needs.
With the 13th pick of the 2021 NFL Draft, I believe the Chargers will select Virginia Tech offensive tackle Christian Darrisaw. 
Darrisaw is a super polarizing prospect in the upcoming draft. Most draft analysts see him as the third-best tackle prospect, but that is not universal. The Draft Network has Darrisaw rated as their 12th overall prospect, while NFL Network's Daniel Jeremiah has him ranked 36th. The majority of analysts see him as a mid-first-round pick. 
The need is apparent for the Chargers, but will he be the best player available? It depends on who is on the board. Penei Sewell and Rashawn Slater are the clear-cut top tackle options. If either is on the board they are the obvious picks, but at this point, I don't see them dropping to the Chargers. I believe Alijah Vera-Tucker is a better prospect, but he has been labeled as a guard by most pundits. 
The Chargers have a big hole at outside corner, and a good one could be there at 13. This year's top cornerbacks are Jaycee Horn and Patrick Surtain II, and not necessarily in that order. Both players are arguably better prospects, and also would fill a need. There's also a chance that a receiver like Jaylen Waddle or DeVonta Smith could represent a better value. It is hard to argue Darrisaw is a great value based on many expert's opinions. Herbert was thought about the same way. 
I don't have much issue with the value here. There is a high probability that if the Chargers don't take Darrisaw at 13, he will be picked soon after. If he is a good NFL tackle, who was on the board won't matter. 
Darrisaw is a very good prospect, and there are many parts of his game to get excited about. 
Top Traits
When you first see Darrisaw his length and athleticism jump off the screen. Darrisaw is listed at 6'5 and 313 lbs, with 34.5-inch arms. All of those numbers check the boxes of prototypical tackles in the NFL. He also is a fluid athlete moving very well for a man his size.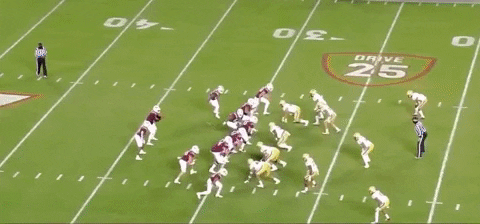 One of the most impressive things about Darrisaw is that he never gets bullied. I think some people have gotten bored with his tape because so much of it is him just stonewalling rushers. If you try to bull rush him you are going to lose. Darrisaw has one of the strongest anchors in this class and hardly ever goes backward.
His length is very evident in pass protection. Darrisaw does a great job of keeping defenders hands off of him by locking them out early in pass sets. Against speed rushers, he uses his reach to push defenders around the pocket. His combination of reach and strength helps against inside moves as well. On numerous occasions, he was able to stop defenders with one hand when they tried to beat him inside.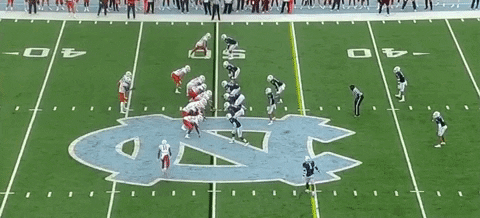 As a run blocker, Darrisaw can run hot and cold but he shows flashes of dominance. When he pulls he is a wrecking ball that easily erases the first player contacts. One of the things that surprised me in this part of his game was down blocking. His ability to slide down and square up defensive tackles and seal them off from the play was fun to watch. He is also great in short spaces getting to the second level and picking off linebackers.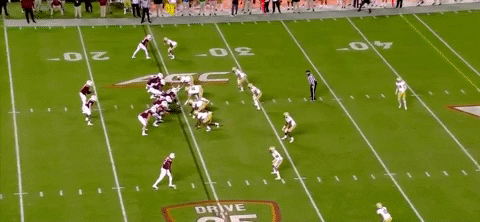 I was happy with his patience and general football intelligence. I didn't see any issues with him getting too eager to throw his punch, usually exploding late and neutralizing rushers. When opponents blitz he doesn't panic and usually picked them up easily. He also has shown the ability to hand off and pick up rushers on twists and stunts. Darrisaw didn't find himself out of position often and seemed to know exactly what he needed to do for a play to be successful. 
With all of these strengths, how in the world is Darrisaw not a unanimous top-ten pick in the draft? Well, there are a few reasons why people have their reservations. 
Top Traits To Improve Upon
One thing that has been questioned during the pre-draft process is effort. There is always so much talk about prospects that have a great motor, but Darrisaw isn't getting that tag. There are many reps where he can fairly be accused of not looking for extra work. He does his job, but he doesn't always go the extra mile to play through the whistle. 
Darrisaw almost always gets his hands on his opponent, but he doesn't always finish the block. Too many times I saw him make a really good block, just to detach and have his defender end up making the tackle. His opposition just seems to get out of his grasp too easily.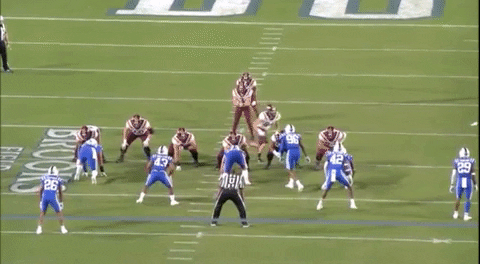 The frustrating part is that he also has the tape of him completely uprooting defenders and driving them out of the screen. To be good at the next level, he will need to be challenged to find more consistency.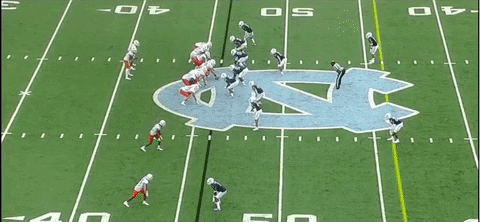 I don't want this to come across as me just labeling him as lazy. Honestly, it seems more like he was bored at times with his competition. I also think sometimes he makes plays seem effortless which could come across as carelessness. 
The only part of his game that I don't think can be coached is his blocking in space. When operating in wide areas defenders were able to get by him with quickness. Defenders at the NFL level will only be quicker. Although he moves very well for his size, this was something that stood out.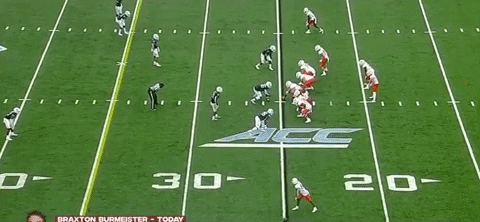 Final Thoughts
This is a pick for the Chargers that I like, but I don't love it. I think that the questions surrounding him, make him a risky choice for a first-round pick. These concerns are also the only reason he would make it until the 13th pick. 
With the right coaching staff, Darrisaw could become a Pro Bowl-caliber player. His good reps are some of the best that I've seen from any prospect. Getting with the right coaching staff will be key to his success. With the Chargers, it's almost impossible to say how successful this new coaching staff will be at developing players. 
As much as coaching will help refine some of his cruder habits, pushing him will be imperative. If the Chargers are the team that can make it click for Darrisaw, they could finally find their franchise left tackle.