The Los Angeles Chargers are at one of the most critical junctures in franchise history and expect the ball to be in the hands of Tyrod Taylor. As the team moves into its brilliant new rental, SoFi Stadium, it does so without Philip Rivers. The former face of the franchise has moved on to greener pastures, and as the team continues it's fight for L.A., it does so with a new quarterback. 
At this point, I fully assume that Taylor will be the Week 1 starter for the team over rookie Justin Herbert. Head Coach Anthony Lynn has already said as much. It seems like when Taylor signed his two-year deal in 2019, the Chargers knew he might be the starter in 2020. 
Taylor is the bridge quarterback. He is the savvy vet for Herbert to watch and learn from while he gets ready for the big show. That doesn't mean the Chargers don't expect to win now.
Lynn believes that Taylor can be more than a stopgap, mainly because he can make plays with his legs. This is an option that was never available with the statuesque Rivers. In his three years as a starter in Buffalo, Taylor averaged 525 rushing yards per season. You can even get excited about seeing some designed quarterback runs! When is the last time Chargers fans could say that?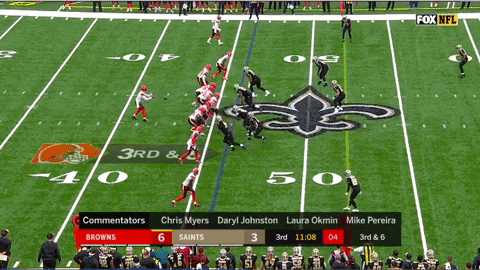 Of course on this play, you will also have to hold your breath when he takes hits like that. You gotta slide Tyrod! 
This is going to help out the team's offense in many ways. In the running game, the defense now always has to account for the quarterback faking any handoff and taking it himself. If defenders hesitate for even a second, they can be exposed. 
In 2016, with Lynn as Taylor's Offensive Coordinator, the Bills rushed for 2,630 yards and 29 touchdowns. They were also very efficient averaging 5.3 yards per attempt. 
In the passing game, having Taylor's mobility opens up some plays and formations. For example, we have already heard that the Chargers will run more of the pistol formation, which Taylor and Herbert are familiar with. It will also let the Chargers use more play-action and bootleg plays. It will be important to get Taylor on the move, to simplify his reads and protect him from a suspect left side of the offensive line. 
Play-action continues to be one of the most underutilized plays in the league. I mean look at how much it got Ryan Tannehill paid. You don't even need to have Derrick Henry for it to be successful. Tyrod has already shown the ability to do it well.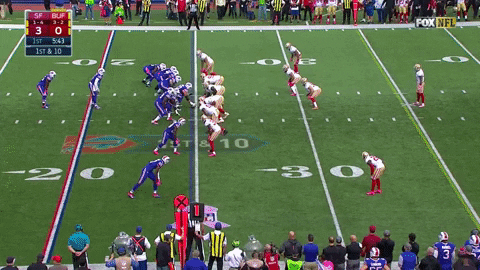 The Chargers are Taylor's fourth team, and each of his stops has been uniquely different. Taylor was drafted by the Baltimore Ravens and spent four seasons as Joe Flacco's backup. He even ended up winning a Super Bowl in 2012, although he didn't play in the game. 
In 2015, Taylor finally got his chance to start with the Buffalo Bills and did so for the majority of three seasons. He played conservatively with the Bills, but he was an above-average quarterback. Although his Passer Rating was mediocre and he didn't put up a ton of counting stats, other analytics liked his game. Two of his three seasons he ranked among the top 10 quarterbacks in total QBR. The other season, he finished 14th. 
Over his three seasons in Buffalo, Taylor played under three offensive coordinators. All of them loved to run the ball. The Bills eclipsed 2,000 rushing yards in each season and finished tops in the league in 2015 and 2016. 
As a passer, Taylor was up and down and lived up to his conservative title. According to ESPN's NextGen stats, Taylor ranked 37th and 35th in there aggressiveness rating in 2016 and 2017 respectively. I think this was partially due to a lack of trust in Tyrod to be able to push the ball down the field with any consistency. There were also many times when he chose low-risk check downs on 3rd-and-longs. Other times he tried to do too much, holding onto the ball and taking sacks. 
He was sacked 124 times in 44 games as a Bill. The offensive line was certainly to blame, but Taylor was as well. It's hard to blame him too much because he also possesses great escapability. When he does escape the rush, he does a good job of keeping his eyes down the field.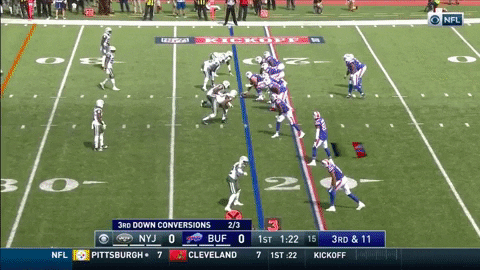 My takeaways from his time in Buffalo are that he was very accurate to all levels of the field but was too cautious to be considered explosive. When he decided to push the ball down the field, he had really nice touch. I think that Taylor was an underrated playmaker, that was hardly ever the reason they lost games. The 2016 version of Taylor I think is the closest to what he will look like in 2020, hopefully taking some more timely chances. 
The version I hope that we see the least is the 2017 Browns version. Let's start by saying that the offense was an utter disaster. Still, Taylor had a chance to win his first two starts with the team, until the Browns, Browned all over themselves. Cleveland seemed to have almost no faith in Taylor. They would choose obvious screens and running plays on long third downs, instead of letting him throw. 
There were other times that Taylor pushed the ball downfield at questionable times, with receivers that were not open. That was a theme to the offense, most of his completions were contested. He was generally more inaccurate than his starting days in Buffalo, and he also faced a lot more pressure. This is something that worries me with the Chargers' offensive line. To get the most out of any quarterback, you have to protect them. 
It's hard to say that he was given a large enough sample size in Cleveland, to properly judge him. He wasn't playing well when he got hurt in Week 3, missing a wide-open deep pass and forcing a couple of others. He also faced an innumerable amount of unblocked defenders creating instantaneous pressure. 
I don't believe he had a fair shake as a starter. He gave his team a chance to win against two very good defenses in his first two starts. In Week 1, he was a missed field goal away from winning a 14-point comeback against the Steelers. In Week 2, he tied the game against the Saints on a 4th-and-5 bomb with under two minutes to play.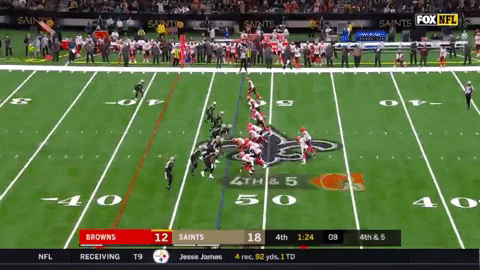 Now he enters as the starter for the Chargers and has a chance to find the best version of himself. He is undoubtedly taking over the best roster he's ever been a part of.
The Chargers defense is hands-down the most talented that he has ever had. Buffalo's defense was not as good as you would have thought. During his tenure, they never finished higher than 15th in the NFL in scoring defense. Los Angeles' squad should be much better than that, which should help the Taylor get more opportunities and better field position. It should also help him not try to do too much offensively and stay within himself. 
As far as skill position players offensively, this will be the best he's had as well. Taylor will be complemented with a stable of running backs that all bring different skill-sets. For a guy who loves to check down to running backs, Austin Ekeler is about as good as it gets. 
Keenan Allen will be the best receiver he has ever thrown to, even if Josh Gordon was more talented. Allen's ability to get open in the short and intermediate parts of the field pairs perfectly with Taylor's accurate passing to those areas. Mike Williams, when he comes back, will be a perfect weapon for Taylor's lofty deep balls. He also gets the best tight end of his career in Hunter Henry and reportedly they already have a good connection. 
The only position group that was arguably better, was his offensive line in Buffalo. They had a group that specialized in run-blocking and it's hard to say this Chargers line has any special traits. 
You can expect this season, that the Chargers will be a much more run-heavy team. That is what fits this current roster the best. With Taylor at quarterback, I expect the Chargers offense to be somewhere in between last years Titans and Ravens offensively.
 Anthony Lynn has ties to Baltimore Offensive Coordinator Greg Roman who runs it more than anyone in the league. Tyrod isn't the explosive athlete that Lamar Jackson is, and the Chargers don't have a Henry type running back. However, like those offenses, I expect the Chargers to lean heavily on the run and take occasional deep shots for chunk yardage. 
I also think that Taylor will be a tremendous help in the Red Zone. The Chargers have been one of the worst teams converting touchdowns inside the 20-yard line in Lynn's short career. Now that the Chargers have the threat and ability to have Taylor tuck it, more lanes should open up. When the field condenses, having a mobile quarterback makes things much easier. Taylor had at least four rushing touchdowns in each of his three seasons with the Bills.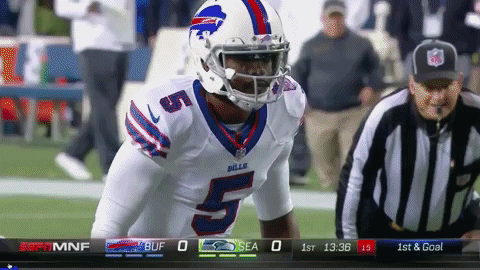 It is going to be tough early on for the Chargers offense with a receiving corps that's banged up. The Chargers are top-heavy at receiver, and the loss of Williams leaves Taylor playing with some very inexperienced players. You also have to factor in that the team has a completely re-tooled offensive line that will have to gel. He also takes over in a shortened offseason with limited reps and no preseason games. 
Overall, I am bullish on what this offense can be under Taylor. If the Chargers are committed to evolving their offense, he can lead a successful fun-first offense. New Offensive Coordinator Shane Steichen is going to employ an offense that should play to his strengths. Lots of movement and deception, built to create running lanes and large throwing windows. Most importantly, running play-action much more than in the past will be key. 
Taylor had been a very accurate passer in his career and is best when he can get rid of the ball at the top of his drop. They will not be able to throw the ball as much as they did last year, but when they do I expect major target-shares for Henry, Allen, and Ekeler. Taylor also is unlikely to give games away with turnovers, having a historically low turnover rate in his career.
Taylor is not the flashiest or most prolific quarterbacks, but I think he fits well on this team. The term game-manager gets thrown out there a lot, but I think he can be much more than that. I think the projections of the Chargers having a terrible record and a terrible offense are overblown. He has never lost more than eight games in a season, and I don't see this season being any different. Expect, Tyrod Taylor to man an offense that will finish in the top half of the league and he will lead this team to at least eight wins in 2020.