With the 6th overall selection in the 2020 NFL Draft, the Los Angeles Chargers selected Justin Herbert, and then their fan base went insane. Every first-round pick is somewhat divisive, but this was as polarizing as ever.
Chargers' Twitter was chaotic. It seemed as if it was divided into three camps. Some hated the pick and immediately labeled the selection a bust. Some fans seemed genuinely happy with the pick and celebrated. The last group was the fans who wanted the Chargers to pick someone else but were able to talk themselves into something everyone wants after the draft. Hope. 
It's important to realize that we likely won't know whether this was the right pick for at least several years. Proclaiming him a bust is laughable. It's also impossible to know he's going to play well. Everything at this point is a projection, but that doesn't mean there aren't traits that project more favorably than others.
No matter what side of the fence you're on, all Chargers fans have to hope the team made the right decision with Justin Herbert. Before getting into the grade, I want to take a look at what Herbert has been up until this point. 
A promising thing about Herbert is that every coach or player he's played with raves about his intelligence. Every quarterback is going to come into the league with flaws, but you have to be able to learn from them. During his time at Oregon, Herbert made some impressive improvements to his game from year-to-year. If he can continue to get better, there's no reason he won't be successful. 
In 2019, Herbert won the William V. Campbell Award given to the player that best exemplifies academic excellence, football performance, and great leadership. Those are all qualities you want in a franchise quarterback.  
There are many reasons that people were down on Herbert as a prospect. One thing that will have to be better is throwing the ball with confidence and pulling the trigger on time. At Oregon, he locked onto his first read far too often and failed to get through his progressions. Other times he struggled with accuracy, and specifically ball placement.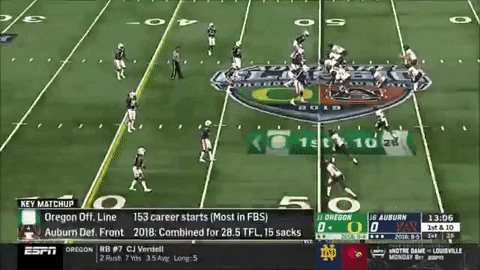 In the video above, Herbert has a quick rhythm throw that is all based around yards after the catch. Putting the ball where he did here makes that impossible. This seemed to happen at least a few times every game.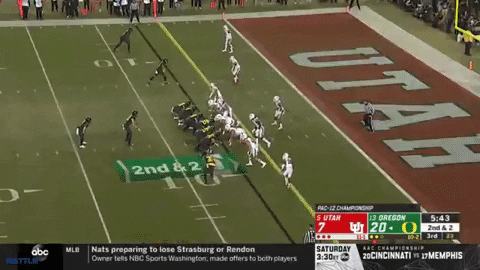 There's just really no excuse for these poor throws, it's just a lack of execution. There were also times that poor ball placement led to his receivers taking some big shots. 
Like many young quarterbacks, Justin Herbert did not do well under pressure during his collegiate career. He has moments of staring down a free rusher and delivering a strike. More often, pressure led to poor accuracy, a breakdown in technique, and poor decisions.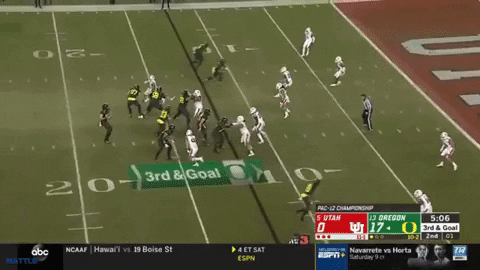 On this play, there are several issues. First off, the route isn't open. Pressure here causes him to throw the ball into double coverage, and his mechanics get sped-up leading to a bad throw. He also misses his running back getting a late release into the flat which would have been an easy touchdown. Now, look at the situation. He's up 17 points, and it's 3rd-and-goal. An interception there takes points off the board and could be game-altering. If it's covered, throw it out of the back of the damn end zone. 
Those plays are all big concerns, but there are still some throws that get you excited. I think he played better when the team let him open it up and get vertical. He had some exciting plays ripping some balls up the seam and lofting some nice throws over the top.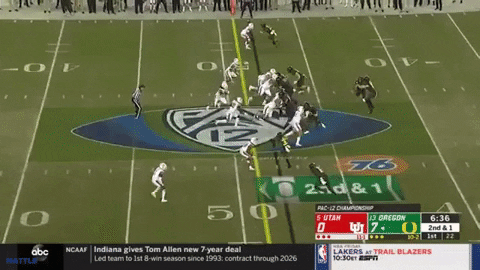 That was a very nice throw, but I am more impressed with the whole play overall. I love that he didn't throw it to the first man who crossed his face and let the play progress. He didn't try to make the throw on the run, he set his feet and delivered a beautiful ball in stride. The receiver is not open immediately, he had to be patient and let the route develop.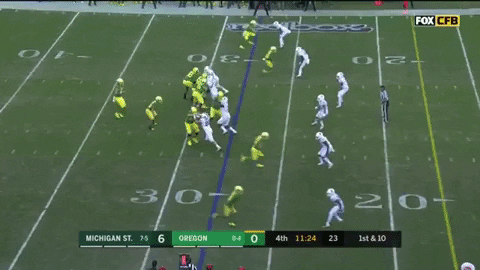 This is something else he has in his bag. You have to have some serious nerve to make this throw. He gets to the top of his drop and lets it fly with confidence. You can't place a back-shoulder throw better than this against tight man coverage. We all know that Herbert has a cannon arm but you want to see him have ball placement like this more often.
Herbert's film has some flashes, but they were too inconsistent. Trying to tap into the good plays regularly will take coaching and time. He mustn't be forced into action before he's ready.
One of the reasons this pick is more digestible is that the Chargers are set up to ease his transition. They have their bridge quarterback in Tyrod Taylor, who is capable enough to get them through this season. One of the biggest disadvantages for rookie quarterbacks is getting thrown in too soon, which can leave lasting scars. Justin Herbert will also be blessed with some premium offensive talent around him like Austin Ekeler, Keenan Allen, and Hunter Henry.
The Grade: B-
When giving a draft grade before someone has played a down in the league is an imperfect science. I am giving this grade based on several key things. When you are picking inside the top-10, you are hoping to get an above-average starter. I have some serious doubts about Herbert, but there is a chance that he gets there eventually. 
I also look at what else was available at the time of the pick. The Chargers had the opportunity to add a really good left tackle prospect like Jedrick Wills Jr. or Mekhi Becton. They also could have added a versatile, defensive superstar like Isaiah Simmons. If they had a franchise quarterback in place they might have gone that direction. Instead, they went with the player, I imagine, they saw as the best remaining option to find that franchise guy. The Chargers went with a need over the best player available. 
I also gave this grade a slight boost because the team seems willing to build an offense around what Herbert does well. If they can tailor an offense around using the threat of his mobility to open things up for his cannon arm, it could work. 
In a perfect world, you wouldn't need so many things to fall into place to justify a pick. Some players can transcend their surroundings and lift lesser talent around them but Justin Herbert isn't there. For this pick to be a success for the Chargers, they are going to have to put in the work.