Drew Sample NFL Draft Profile. Photo Credit: Monika Samek | Scout | Sports Al Dente Illustration
School: University of Washington
Class: Redshirt Senior
Height: 6'5
Weight: 251 pounds
Drew Sample NFL Draft Profile
Top 3 Player Traits
Run Blocking
Sample is one of the best blockers in this class. He moves his feet very well and is strong at the point of attack. He has great strength and doesn't get overpowered very often. This play is a great example where the defender tries to overpower Sample, who is strong enough to stay on his feet and hold his line to take away a TFL from the Utah defender.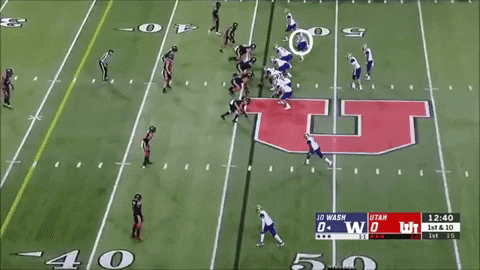 Proficient In The Passing Game
While the numbers might not show it, Sample can hold his own as a pass catcher. He has soft hands and runs decent enough routes which show up on film even if the ball didn't come his way. He has everything it takes to become a successful second option at tight end at the NFL level.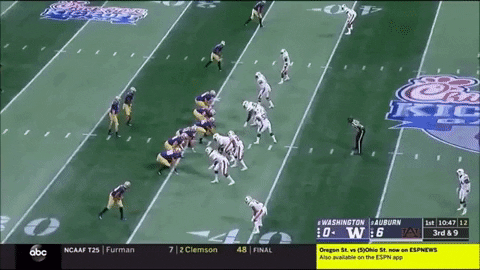 High Floor Player
Sample is the kind of guy where you know exactly what you're getting. He's not a developmental project, he's the type of player that will come in and be an effective blocker and pass catcher right away. Nothing is going to be left up to chance with Sample, and he'll be a perfect fit for any roster.
3 Traits In Need Of Improvement
Production
There isn't much that Sample can do about this, because the scheme at Washington is a power run game, where he spent the majority of his time as a blocker. He caught just 46 passes and five touchdowns over his four years at UW. Depending on the system that he's drafted into, this could change, but he shouldn't be knocked for his lack of production.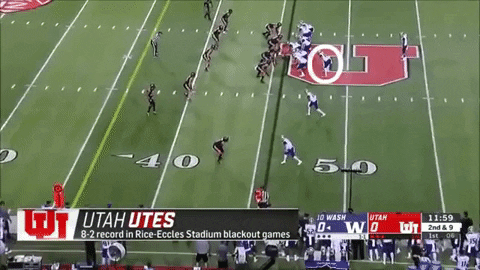 Isn't Consistently Open
While Sample has great hands, he doesn't run the sharpest routes which lead to his defender being draped all over him most of the time he sees man coverage. He has the size and athletic ability to be a weapon in the passing game, especially the red zone, but his routes aren't clean enough for him to win them consistently. This play is a designed screen, but Sample can't get out of his break fast enough to even sell the route (lined up in-line at the bottom of the screen).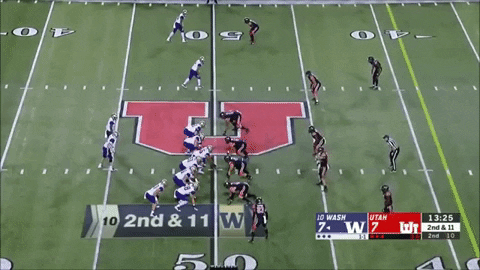 Mirroring
While Sample is an excellent all-around blocker, sometimes he relies a little too much on his drive rather than his footwork. He could learn to do a bit of a better job mirroring a pass rusher because he won't get beaten by the swim move as often as he does (#88 at the top of the line).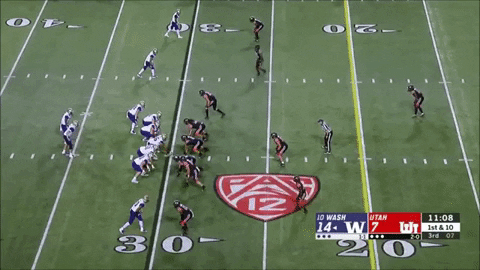 NFL Team Fits
New England Patriots
Sample is the perfect number two tight end for the Patriots system, and alongside a tight end whose primary focus is receiving, they could create a lethal combination.
Washington Redskins
With the oft-injured Jordan Reed and aging Vernon Davis as their only options at the position, they could use another tight end. Sample is the perfect player who can step in and be an effective starter right away in all facets of the game, no matter who is playing quarterback in Washington.
New Orleans Saints
After signing Jared Cook, the Saints could use a second tight end who can focus on blocking while also being able to catch the ball when needed. Sample brings just that to the offense, and Sean Payton would definitely find a way to draw up some ways for him to be effective in the red zone right away.
NFL Player Comparison
The former Husky teammates are essentially the same player. They're effective blockers who can hold their own in the passing game.
Round Projection
Round 3