South Carolina Cornerback Jaycee Horn. LAFB Network Draft Graphic
The 2021 NFL Draft is right around the corner and the Los Angeles Chargers, and Tom Telesco, have to make sure they hit on this year's prospects. Last year, with the departure of Philip Rivers, the Chargers had to address the quarterback position. One year later, and the team believes they have the next face of the franchise in Justin Herbert and have now entered a window. 
Getting high-level play from a quarterback on a rookie contract has been the blueprint for several recent champions. The Seahawks did it with Russell Wilson, the Chiefs with Patrick Mahomes. Los Angeles must learn from these teams and build the roster around their most valuable asset.
The team enters this draft with nine selections and several glaring needs. While all eyes will be on the giant hole on Herbert's blindside, most of the Chargers' picks will not be on the offensive line. 
New head coach Brandon Staley comes from a defensive background and the team lost several key defenders. After not making any signature signings on defense, I expect Staley to try and go for his type of players in the draft. This list leans heavily to the defensive side of the ball and focuses on fast, physical, and aggressive players. 
Jaycee Horn – Cornerback – South Carolina
Height: 6006 | Weight: 205 
There are not many prospects in this draft class who have seen their stock rise more than Jaycee Horn over the past few months. The son of former Pro Bowl wide receiver Joe Horn, Jaycee is a nasty, physical corner. He is a lot of fun to watch and he steps on the field and wants to embarrass whoever lines up across from him. 
In Staley's most recent press conference he said you can never have enough defensive backs in today's NFL. He also said the first thing he looks for in a corner is ability in man-to-man coverage. Horn is a press-man specialist. The former Gamecock is excellent at disrupting routes at the line-of-scrimmage and mirrors defenders with great patience and footwork. His competitiveness is off the charts, and I love it. 
Another part of Horn's game that I love is his ability to attack the football. He is violent at the catch point and tracks the ball extremely well leading to a ton of pass breakups. One concern is that he only has two career interceptions, but that should improve as he is always around the ball when it's in the air. His hands have to get better with his dad being Joe Horn right? 
Horn also fits the prototypical physical traits for today's modern corner and is a fluid athlete. His pro day results were fantastic and he ranks as one of the most athletic corners we have seen. His Relative Athletic Score is a 9.99 out of 10, which is tied for first amongst all corners since 1987. 
Horn doesn't have a lot of red flags in his game, but the two biggest are penalties and tackling. Horn's physicality is great, but there were too many penalties because of it. Horn wants to keep his hands on receivers throughout their route and was often grabby to try and limit separation. His tackling has improved some but at the NFL level, you have to be involved in the running game. He can do it, but consistency will be key.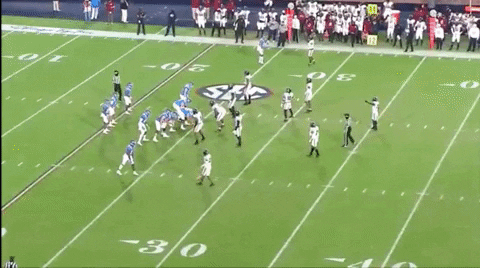 The Chargers need an outside corner and none check the boxes like Horn. The cost will be high, likely the 13th overall pick, but if the team doesn't address offensive tackle, Horn would be a great selection. He has true top corner potential and would bring some much-needed grit to the Chargers defense. 
Height: 6054 | Weight: 268
Even with an all-world edge rusher like Joey Bosa, the Chargers pass-rush needs help. Two of the top three edge rushers on the roster, Uchenna Nwosu, and Kyler Fackrell, are scheduled for free agency after the 2021 season. The team must plan for the future and Payton Turner would be a really interesting Day 2 option. 
Turner will take some time to develop as he is somewhat raw as a pass-rusher. The good news is that he has a lot of tools that you can't teach. Turner is a very good athlete, who is extremely long and plays with a relentless motor. I don't use the word motor lightly either. Turner never gives up on a play and has countless examples in his film where he chases down ball carriers from behind with pure effort.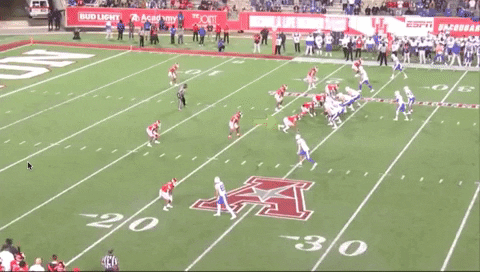 One of the reasons I believe he would fit nicely in Staley's defense is his versatility. Turner can rush off of the edge but is also big and quick enough to rush on the interior as well. Lining up all across the line for Houston, Turner was able to rack up 10.5 tackles for loss and 5.0 sacks in 2020. He did that in just five games. He is the perfect type of player to line up as the 4i techniques in Staley's Eagle front. 
Turner is an especially exciting prospect because he seems to only be scratching the surface of his potential. If he can add some polish to his pass-rush arsenal he could develop into a force of nature. At almost 6'6, trying to keep his pad level down will be a struggle, but he has shown some improvement there. If the Chargers coaching staff can tap into his incredible potential, they could get one of the steals of the draft. 
Height: 5101 | Weight: 180
This draft class is deep at the cornerback position and the Chargers could wait until the second round to select one. Asante Samuel Jr. would be a dream scenario for the Chargers at pick 47. Samuel is a little undersized for the position but he makes up for it with toughness and great football IQ. He is a pitbull on the field that has the bite to match the bark. 
This is another player with NFL bloodlines whose father, Asante Samuel Sr., was a great corner for the Eagles and Patriots. Much like his dad, you will rarely see Samuel out of position. He has great instincts and does a great job of breaking on the football and closing the gap quickly. Samuel shows great awareness and doesn't panic when the ball is in the air. He was constantly attacking at the catch point and breaking up passes.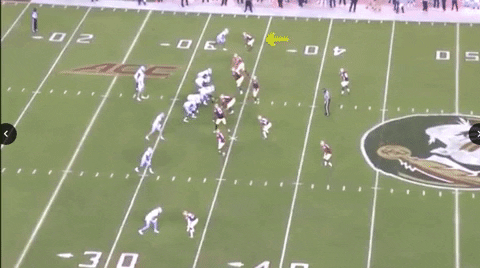 I recently interviewed Jordan Reid from The Draft Network for the Locked On Chargers podcast and he had this to say about Samuel: "I think he's the best tackling corner in this draft overall, and I don't care, honestly, inside or outside. Just put him on my football team and ill figure out where to play him. He's gonna be a starter wherever you end up deciding to play him at. You know he loves the game."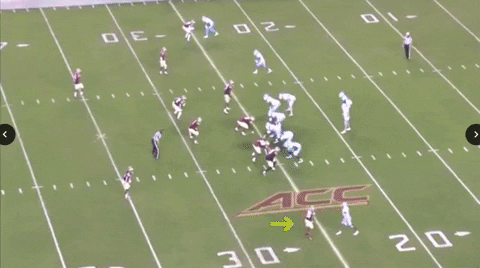 The only thing that I think can be held against him is his size. I don't see many holes in his game, and I think he checks Staley's boxes for what he wants in a corner. The pros far outweigh the cons. He is the only second-round corner that would have a chance to start successfully in his first year. 
Height: 6033 | Weight: 241
One of the trends from this list so far is extremely physical players that play with an edge. There might not be a player that embodies that more than Tommy Tremble. If you want to just sit back and find a prospect that is just going to uncoil fury on the player in front of him, look no further.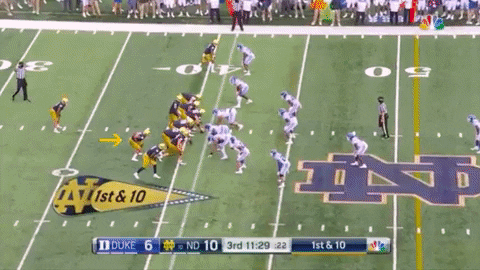 The former Notre Dame tight end is a unique prospect that is raw as a pass-catcher. He recorded just 35 catches and four touchdowns in his college career. He will take a fair amount of work to become a consistent receiver, but the athletic ability is there. The only other knock on him I would have is his uber-aggressive style hurt him at times. His desire to destroy his competitors led to some missed blocks after getting off-balanced. 
Tremble comes with great versatility having lined up everywhere for the Fighting Irish. He can line up in the slot, along the line of scrimmage, and even as a full back. Wherever he is, just look out because he might take your head off. He is explosive and has great play strength to dislodge defenders and put them on the ground. Tremble can move defenders head-on and is exceptional at blocking on the move. When you combine ability with his temperament and tenacity, it's fun to watch.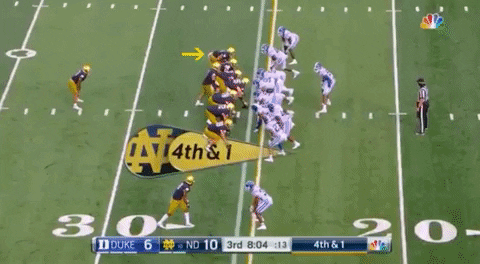 The Chargers currently have three tight ends on the roster, but none are adept blockers. Tremble would fit perfectly in that tight end room and would supplement the offensive line rebuild. The Chargers have been one of the least effective rushing teams in the NFL. Over the past nine seasons, the Chargers have been in the bottom 10 teams in yards per carry, eight times. The one season they didn't they went 12-4. Tremble would look great opening up holes in this offense. 
Height: 6031 | Weight: 213
I will readily admit that I was very late to the Hamsah Nasirildeen hype train. Now I feel like I am the conductor. Another prospect on this list that plays with infectious energy. Nasirildeen is a downhill, explosive player that loves to tackle. 
This fit makes sense because the Chargers currently have just three safeties on the roster. The presumed starters, Derwin James and Nasir Adderley, have missed a combined 40 games over the past two seasons. Nasirildeen would fit nicely in Staley's split-safety scheme, a big reason why is tackling. You have to be able to tackle to play in this defense. He easily led the Seminoles in 2018 and 2019 with 192 total tackles.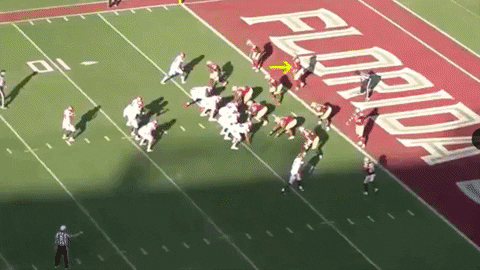 Nasirldeen is classified as a safety, but it was hard to tell watching his film. He was played deep at times but was often playing linebacker, in the slot, and blitzing a staggering amount. Wherever he was, he found the football and made big plays. In his final 24 games, he amassed four interceptions, three forced fumbles, six passes defended, and four tackles for loss. His ball skills are outstanding, and he has a couple of incredibly difficult interceptions on his resume. 
The one thing that I believe could give the Chargers pause is his 2019 ACL tear. The Chargers have had brutal injury luck in recent history and it could be enough to scare them off.
On the field, his coverage abilities have improved, but he did get caught peeking in the backfield. He will need to be more disciplined on the back end as well as not missing tackles by leaving his feet.
Nasirildeen is bigger than most safeties but smaller than most linebackers. Finding someone to use his multiple skill-set will be a key factor to his success. I think Staley is the right man to find a place for him, and the Chargers would be better for it. 
Let us know what you think Chargers' Fans. Out of this list, who would be your top selection? Vote below!